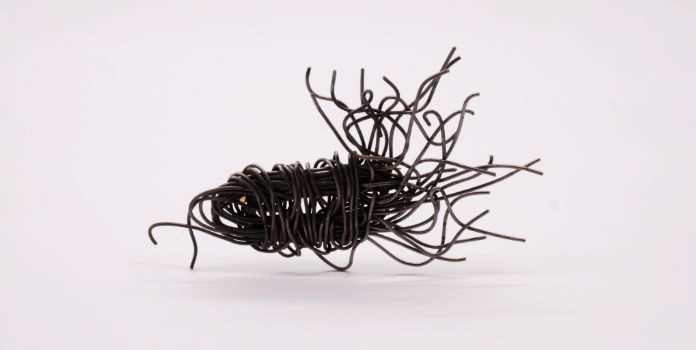 I have a bad habit (well maybe it's not so bad) of picking up thrown-away scraps of steel and plastic and whatever else. Not all the time, just when something catches my imagination.
So when I was sitting in the car at a red light and saw a tangled mess of electrical wire on the median strip…
Anyway, the way the wires were tangled together and flattened was just beautiful. On it's own though it was too weak to be made into a brooch so I considered recreating it.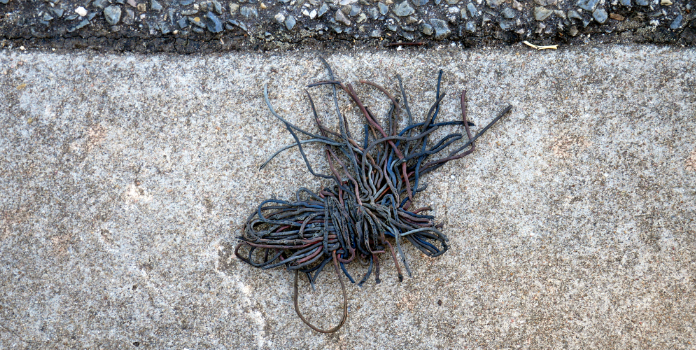 I would love to make it in gold, I think that would look stunning, and the tangled mess in gold would make a wonderful juxtaposition.
I opted for mild steel wire for strength. I sanded the galvanisation of a length of wire and heated it to anneal it and add patina. Then I wrapped short twisted lengths of wire in a longer length, feeding the wire in and out to bind everything together. After I had pressed it flat I fastened a pin to the back and then work hardened the brooch for strength.
This has led me up a new path. I love it when that happens. I see or think of something quite random, and it offers me new directions. Let's see where this one takes me.