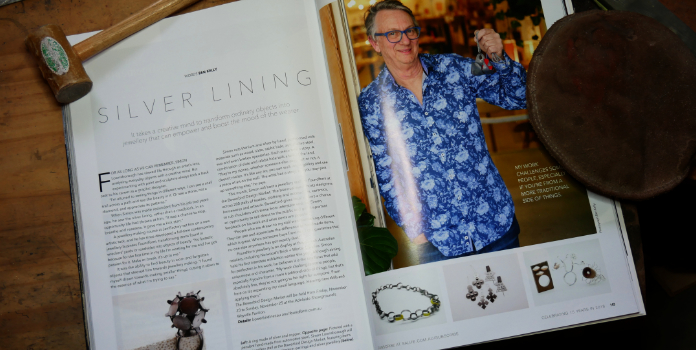 During the lead-up to the November 2018 Bowerbird market I was interviewed by SA Life. SA Life is a glossy monthly magazine focussing on all that is South Australian, and has been in publication since 2003. 'SALIFE explores the farthest reaches of our state, showcasing SA's people and places, bringing you the stories of talented young achievers, SA business leaders and who's doing what, where.'1
The result was a double-page spread featuring a great big photo of me and my story. This was amazing exposure within weeks of Bowerbird market, arguably the biggest design market in South Australia. It will be interesting to see what impact it may have on visits and sales both at the event and online.
I have always heard that any new business (especially smaller enterprises) needs two years before recognition and sales begin to move. I founded found form in February 2017, and now, in November 2018, I can see things beginning to happen.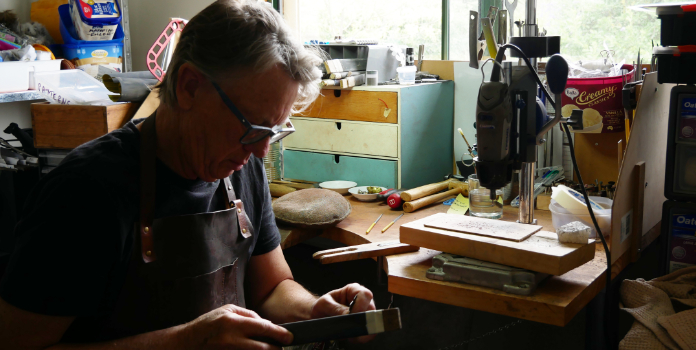 One result has been an interview for Where2Now, an online information resource showcasing stories around retirement, lifestyle choices and career changes.2
So I am getting some interest, and this is good of course. It means I am slowly entering the public consciousness and becoming a part of the fabric of South Australian creative life.
Another aspect of getting out there is social media. I, like a lot of artists, use Instagram to show the world what we are making and doing. It's lovely getting likes, but more importantly it shows potential clients and retailers or galleries commitment and progression.
In mid 2018 I went to Melbourne for a few days, and while I was there I visited a few galleries that specialise in jewellery. Some time later, as a result of seeing work I had posted on Instagram, two of those galleries have asked me for work, which is wonderful. It shows me there is value in spending time on developing my social media, so long as I am targeted and post content that is engaging.
Working ON my business by meeting people and developing contacts and social media is as important as working IN my business.
1 salife.com.au/
2 where2now.net/2018/11/19/1173/